Giving Back in the Communities Where We Live
Our individual business units are responsible for determining which organizations and causes matter most to them, as well as how best to support them through either monetary donations and/or volunteering. Jonas Participates in Apryle Showers Run
Our Jonas Vizergy BU hosted a Viz Gives event at the Apryle Showers Run to benefit the Apryle Showers Foundation. The Apryle Showers Foundation is a local, non-profit organization that serves individuals ages 30-55 in Northeast Florida currently undergoing treatment for cancer. The Foundation offers recovery retreats that help foster healing, restoration, and peace to people fighting for their lives. We had several employees run the 10K and had a great time at the event festivities, all that benefited a great cause.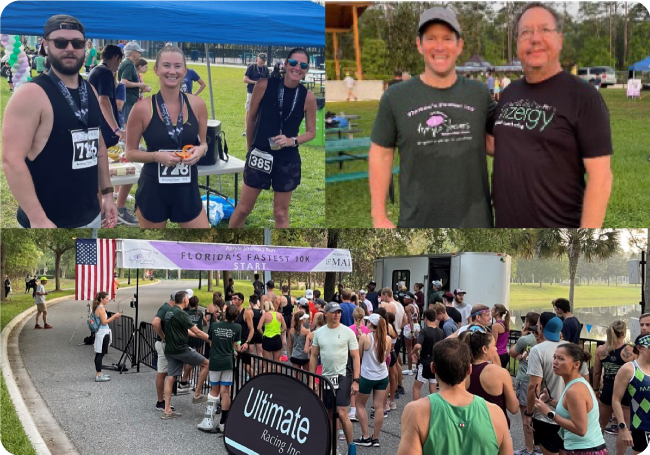 Volaris' Adapt IT Group Embraces Their Part in Social Responsibility
Adapt IT is engaging in several ways with their local communities, all in an effort to make a difference.
Partnering with Adopt-a-School Foundation by investing time, effort, and financial contributions into various Information Technology (IT) and education programmes to create a better and more equal society in a sustainable manner.
Adapt IT put together an employee team and raised funds to support the KwaZulu-Natal (a province within South Africa, Durban) flood relief efforts by donating to Gift of the Givers, an organization that provides disaster relief, medical assistance and sustainable development programs to underprivileged communities.
Adapt IT held several events to commemorate Mandela Day including: teaming up with a Women's Association for three different initiatives (packing hampers at the local shopping mall for underprivileged children, providing gas cookers to those who don't have access to basic cooking facilities and donating whiteboards from their office to local schools) as well as donating dignity packs to all 1,548 learners at Lodirile Secondary School. Mandela Day is an annual international day in honour of Nelson Mandela, who spent 67 years of his life fighting for human rights and social justice.
Our Adapt IT team also worked together to create a Sandwich Drive, providing lunches for those less fortunate in Johannesburg.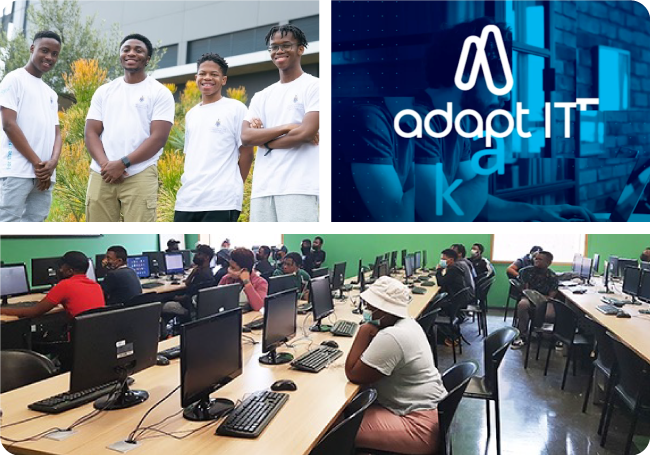 Harris' ACCEO Portfolio Sets Up the ACCEO Brigade
Harris' ACCEO portfolio set up the ACCEO Brigade to focus its efforts to give back. Their first initiative was with Leucan, the Association for children with cancer. Team members decorated cookies sold as part of the Smile Cookie campaign for Tim Hortons restaurants (on the North Shore and South Shore of Montréal). The ACCEO Brigade also participated in the Grande Guignolée with team members collecting cash donations at road intersections for Moisson Québec and Moisson Laurentides (food banks in Québec City and the Laurentians region). The Brigade's mission in 2023 is to expand its activities and involve all their employees.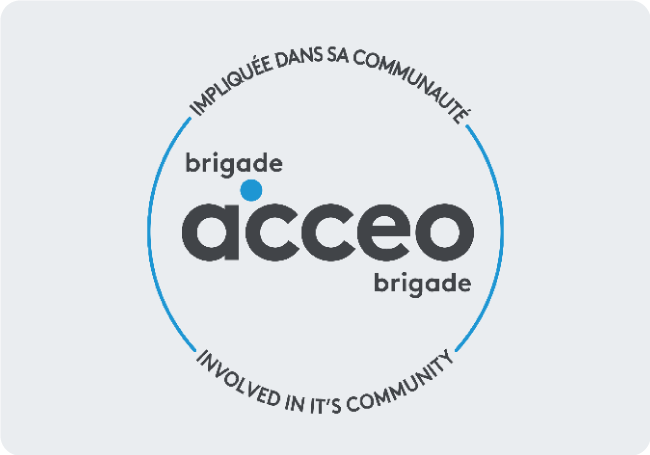 TSS Provides Meals for the Homeless
A warm meal and a bed for the night. Even in one of the worlds wealthiest countries, there are people that have to do without at Christmas time. For more than a decade, the Koken Verbindt initiative by Henny Heijmans has provided 10,000 meals for the homeless in Amsterdam at zero cost. This year a few of our TSS M&A colleagues had the honor of providing fifty of those meals.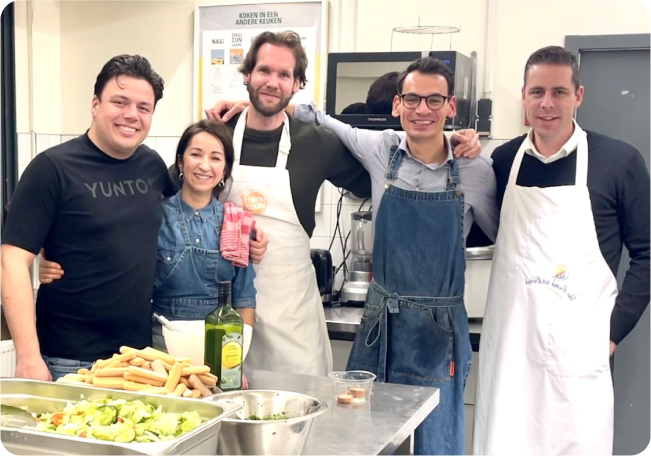 Volaris' Modaxo ANZ Employees Embrace the Holiday Spirit
Volaris' Modaxo ANZ employees, for the second year in a row, partnered with Lighthouse Care in their annual Santa's Helper - Christmas Charity Drive where team members were provided a Christmas Wishlist that a local child in need had written for Santa – the generosity of the team members was amazing.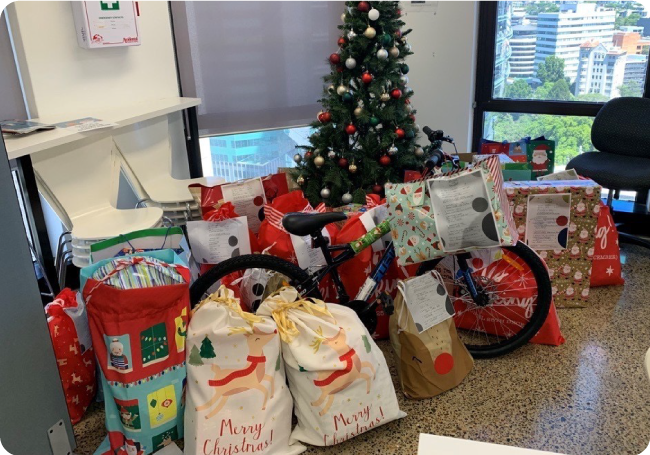 Harris Govern Sends Donations to Frisco Family Services
The Harris Govern BU, as part of their Reimagine User Conference included a new initiative of local partnering with Frisco Family Services – an organization that assists families facing challenging times. They created an Amazon Wish List which contained the most needed items from the Frisco Family Services pantry, a QR code for making donations, as well as accepting monetary donations at the conference. In total, over 400 donations of food and toiletry items were made as well as funds totaling $1,125.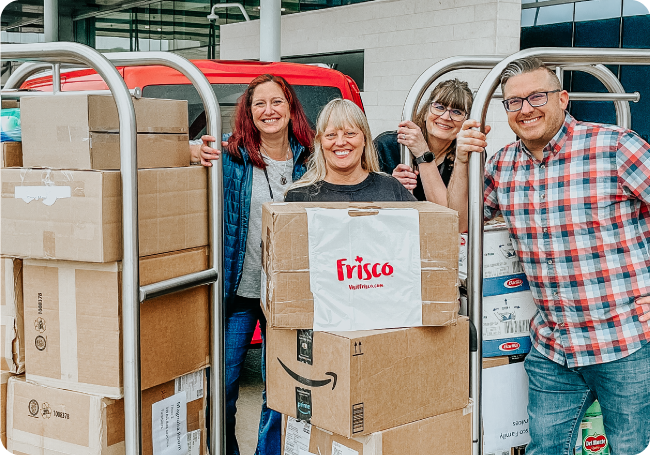 Harris' Altera Portfolio Continues to Engage With Their Local Communities
As part of their quarterly give back initiative, their Ventus BU raised and donated $16,000 USD, 11,000 Indian Rupees and 1,900 volunteer hours to a variety of organizations. The Ventus leadership team also volunteered at Open Hand, where they packed 2,384 meals - Open Hand prepares and delivers food to members of the community with critical illnesses, who are disabled and also the homebound elderly.
The Altera marketing team partnered with Campfire, donating funds to both the National Park Foundation and Arbor Day Foundation.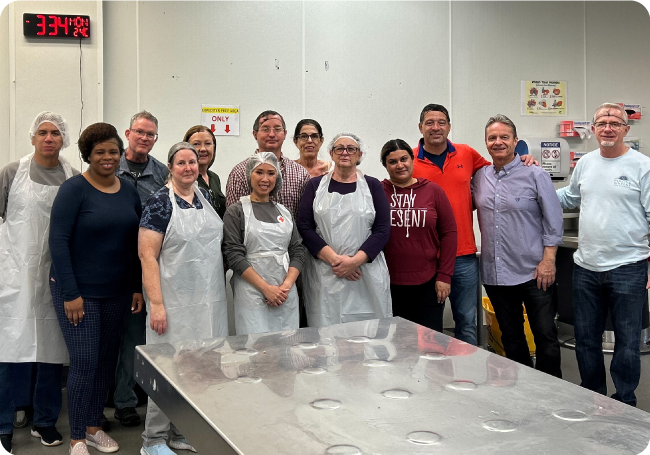 Volaris' TripSpark Uses Their User Conference to Make a Difference
During Ignite, the TripSpark user conference, $3,000 USD was raised, for Ronald McDonald House Charities (RHMC), specifically the program that assists families with transportation costs.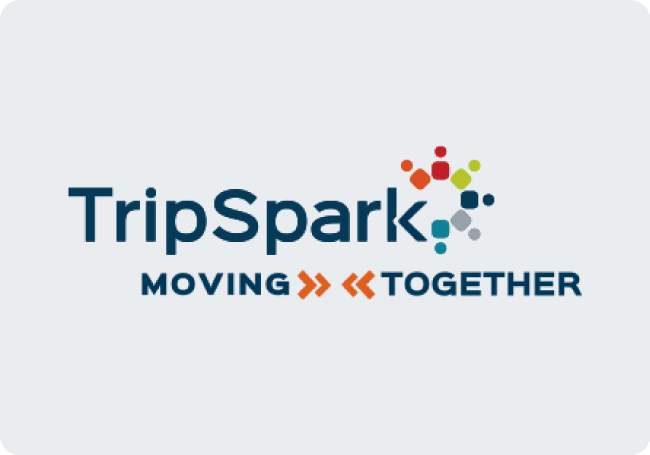 Contour Supports Those Impacted By Floods
Our Contour employees wanted to make a difference for those impacted by the devasting floods in Pakistan and came together to raise $37,000 in support of the cause.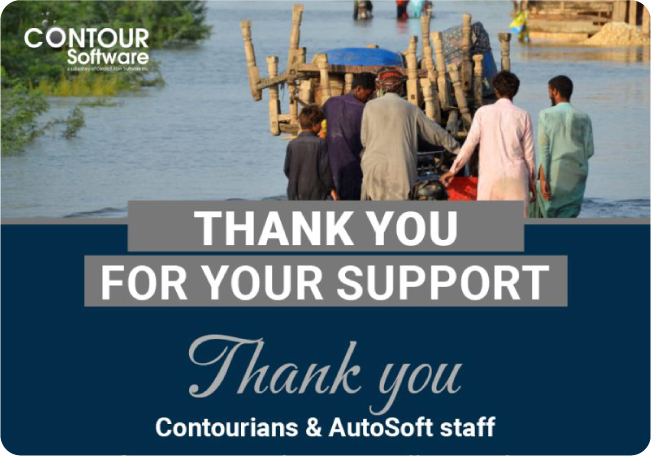 Volaris' Vontas Employees Give Back
The Vontas team works within their local community on a regular basis, volunteering at their local homeless center Olivet Neighbor Mission, Family Helping Families Winter Wonderland Event, Meals from the Heartland, HACAP food sorting / packaging as well as the Food and Backpack Drive for Families.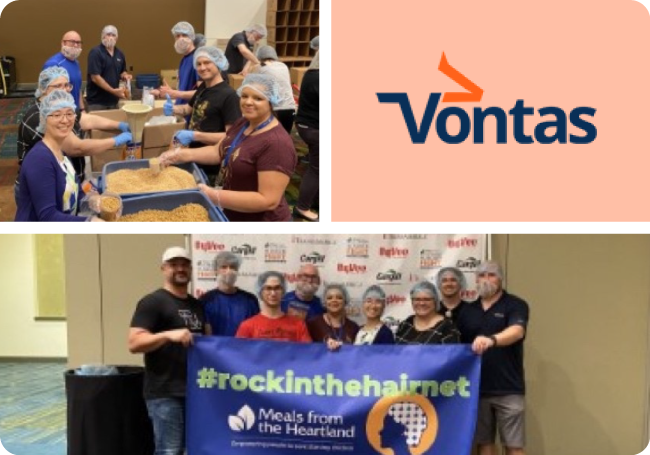 Perseus Sponsors a Family in Need
Our Perseus Group employees used their 2022 holiday get together to give back to the local community, by sponsoring a family in need through the Boys and Girls Club of Durham (Canada). Employees donated prizes towards a raffle and generously purchased raffle tickets, raising over 1,000! All the proceeds were used to purchase items from the family's Christmas wish list and several employees wrapped and hand delivered the gifts to the family.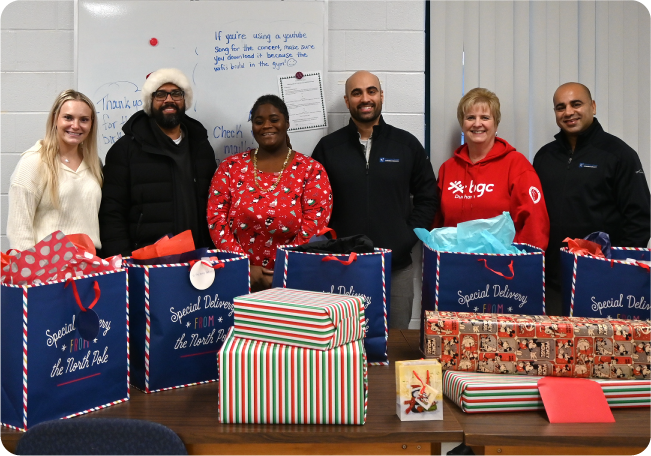 Perseus Business Units Raise Funds for Multiple Causes
Several business units within our Perseus operating group stepped up to support those in need – raising funds for the safe transport and shelter for six months for a family of four from Kharkiv, Ukraine as well as supporting a fellow co-worker who walked 55 miles over 18 hours to raise funds for the Terry Fox Foundation (cancer research) – all funds raised by our employees were matched by Perseus.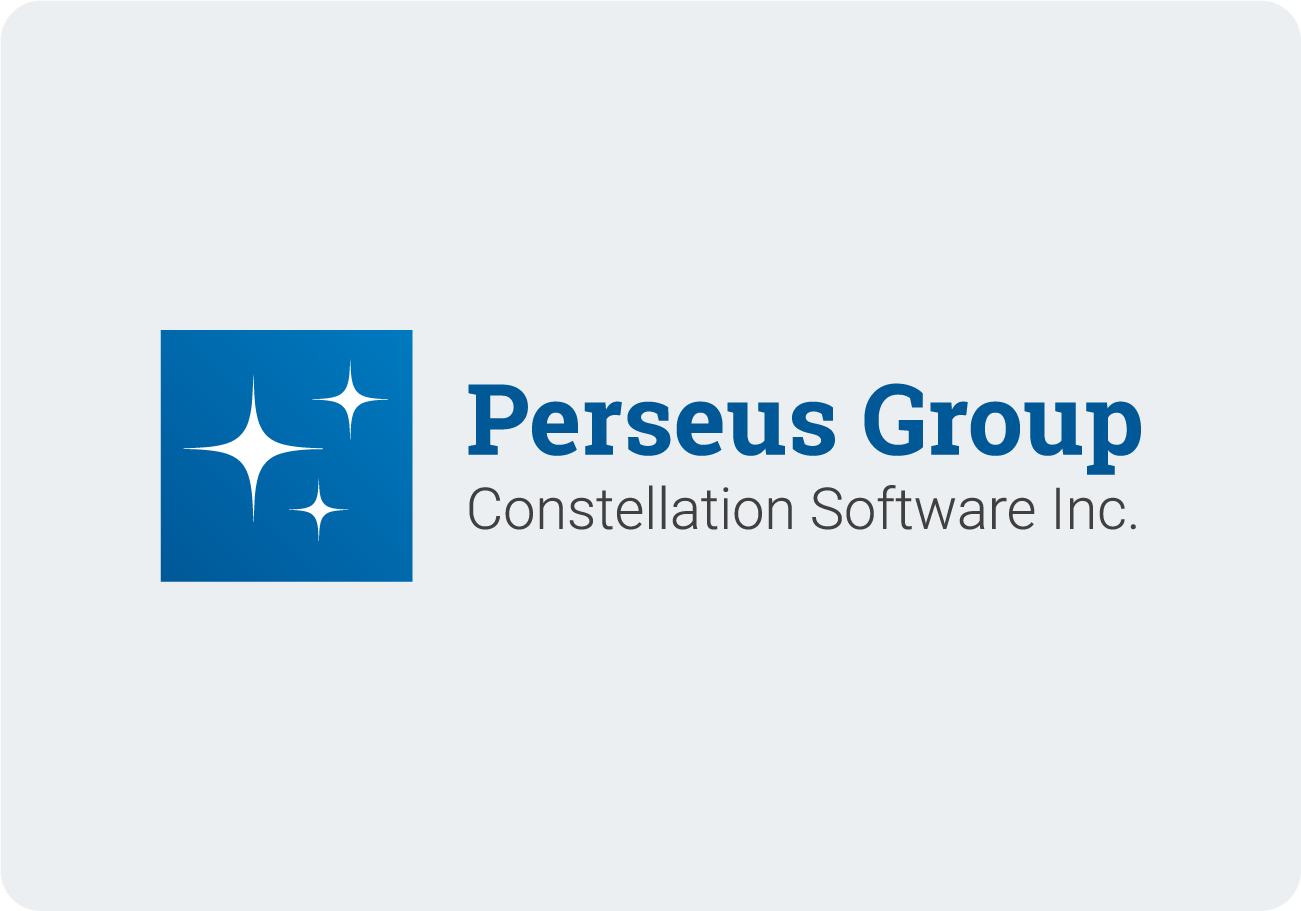 Supporting Our Future Leaders
The Harris Ambulatory Group organized a Backpack Bonanza to help under-served kids who are in foster care or experiencing family insecurity. Working with Bethany Services of Southern New England, they filled backpacks with much needed supplies and hygiene products. Funds were raised through a combination of external fundraising and corporate matching of employee donations.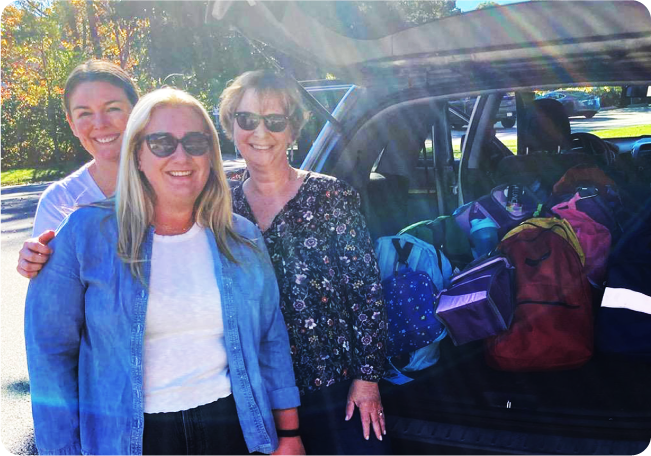 Volunteering our time to support our communities
Harris' HLG (Harris Local Government) employees volunteered some of their time with The Dream Center, who offer emergency assistance to those in crisis in South Carolina, with a focus on encouraging, educating, and empowering people with a hand-up instead of a handout. Our employees spent the day working on the grounds laying mulch, trimming shrubs, and doing other gardening tasks. Some also went into their Santa Shop which is in an old school building and freshened up the walls with a new coat of paint.
The team at HLG also worked with Garrett's Place, who serve foster children and families by providing basic needs, emotional support, and community. They provide suitcases, clothes, books, toys, school supplies, and other items to children entering the foster system. Our employee volunteers pitched in to lend a helping hand by organizing and cleaning.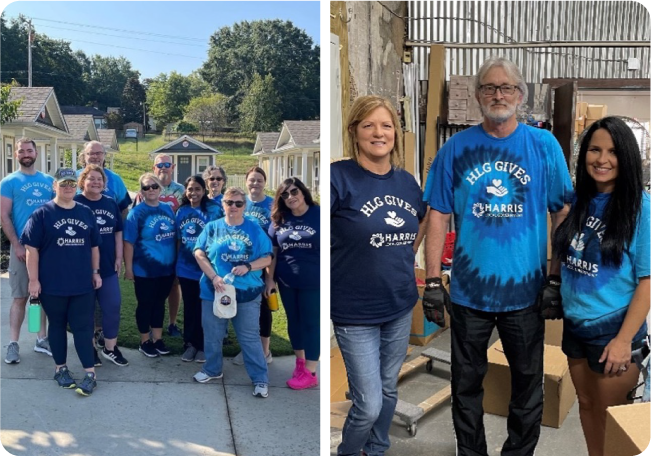 Harris PulseCheck Packs Meals to Support Those in Need
The Harris PulseCheck team, including family members, worked with the Feed My Hungry Children organization by volunteering to pack meals to support those in need.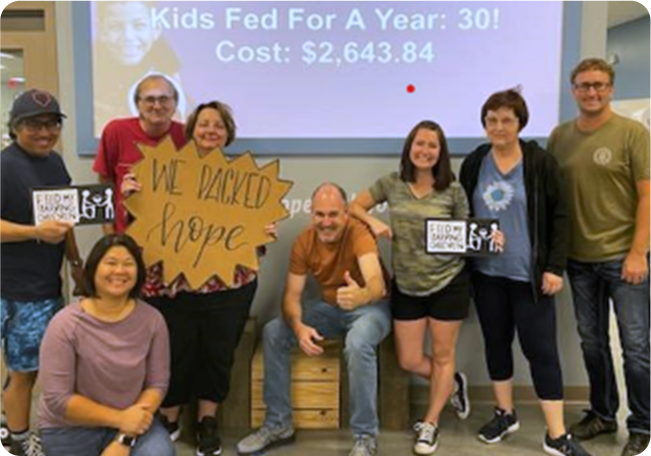 Harris Corporate Team Participates in HOPE Volleyball Fundraiser
Members of the Harris corporate team took time out of their Saturday to play some volleyball and support HOPE (Helping Other People Everywhere) to raise funds for more than 200 local charities and programs. The Harris team has been supporting HOPE since 2016 and were happy to return to celebrate the organization's 40th anniversary, after a COVID hiatus.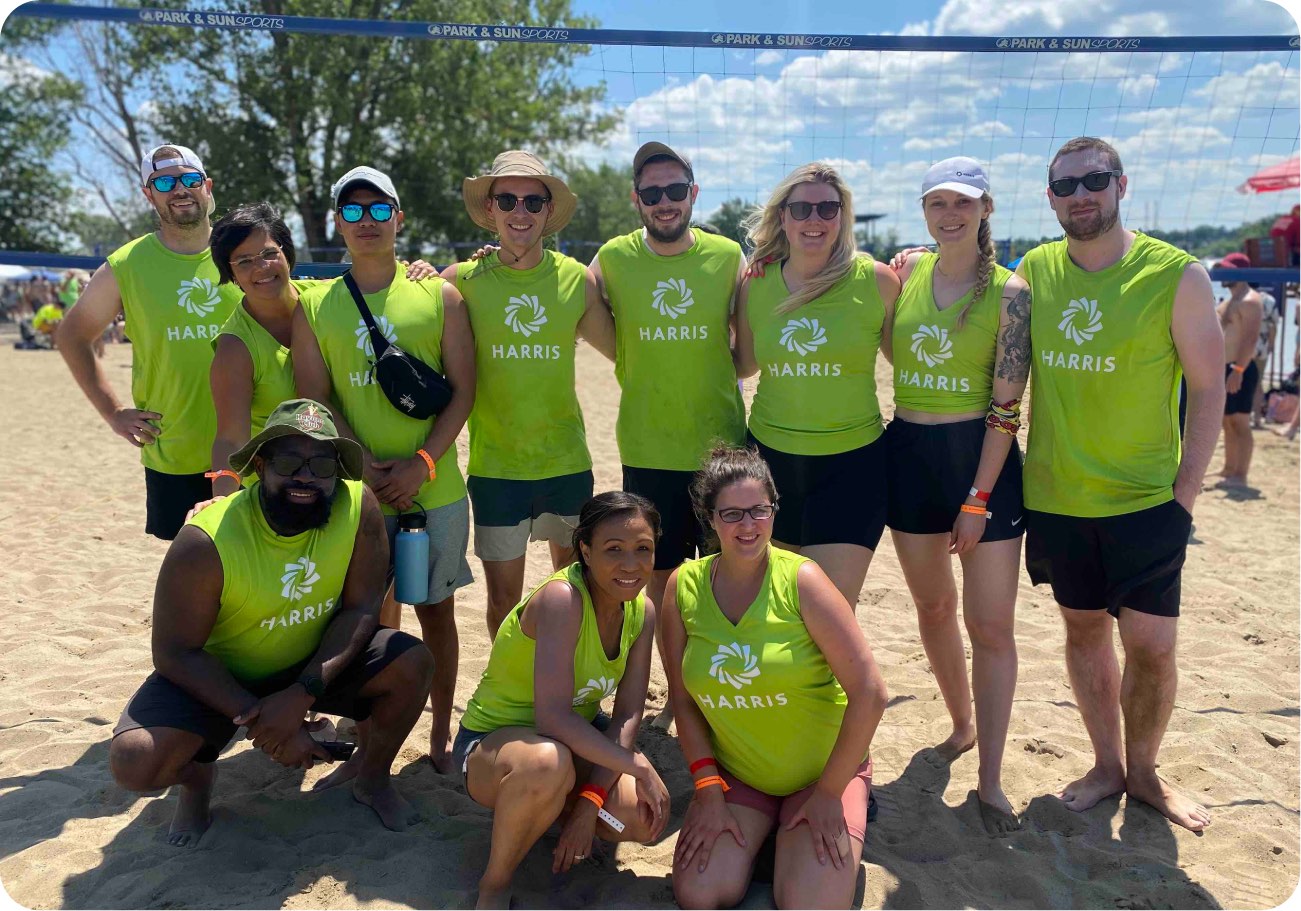 The Volaris Cup
Volaris together with several of their business units come together for an annual tournament – the Volaris Cup. This is an internal fundraiser for Make a Wish Foundation and Special Olympics. Together their employees, along with operating group matching, have raised over $40,000 in support these charities - charities selected by employees.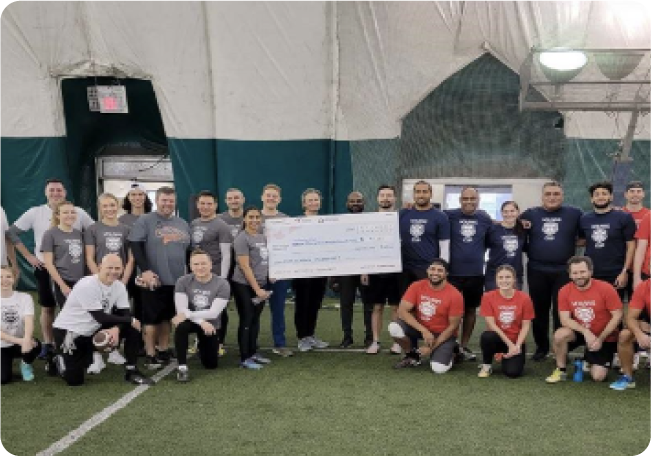 Jonas UK and the British bulldog
On an annual basis, our Jonas UK portfolio selects one charity towards which their employees focus their fund-raising events and activities. In 2021 their charity was the Campaign Against Living Miserably (C.A.L.M), which stands against suicide, standing against feeling hopeless, standing up to stereotypes and standing together to show life is always worth living. The portfolio awards their "Benefactor" trophy (a stoic bulldog nicknamed Ben) to the business unit that raises the most funds, on a per capita basis.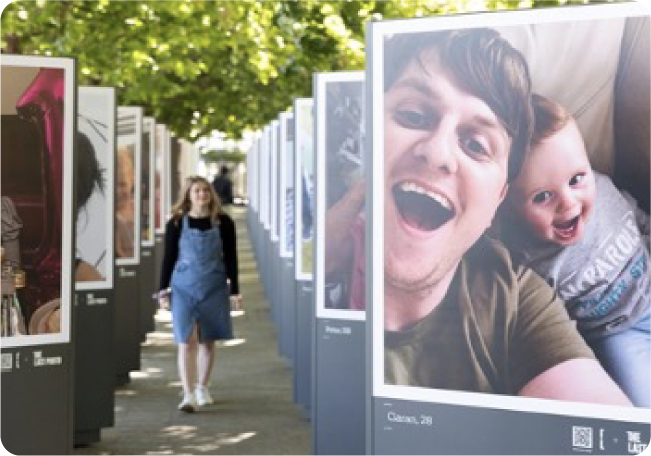 Girls' Day
During Girls' Day, our Topicus operating group, working with other STEM (Science, Technology, Engineering, and Mathematics) companies open their doors to girls aged 10 to 15. The girls participate in organized activities, meet female employees and learn more about STEM work. The goal of Girls' Day is to introduce and engage girls between the ages of 10 and 15 about STEM, engineering and IT. At their most recent Girls' Day Topicus welcomed 20 girls from secondary schools near their offices.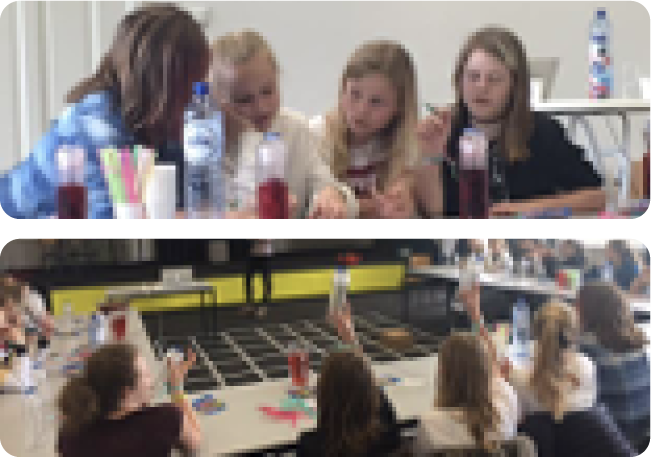 Employee Referral Donations
While many of our business units have employee referral programs, our Topicus operating group has combined giving back to their communities with the customer markets they serve. For every new colleague introduced by one of their existing employees, they make a donation to social initiatives related to the markets served by their customers.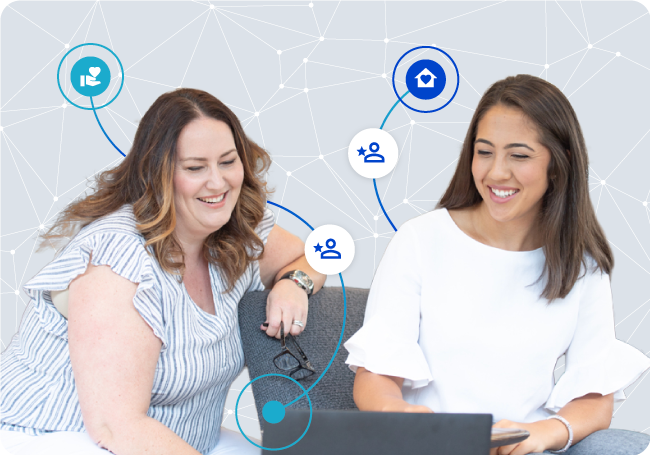 TSS Public Gives Back
Our TSS Public portfolio engages in several activities in support of multiple charities and organizations. Their 'bike to work day', where employees get sponsored per kilometer, supports KiKA (children cancer-free foundation). The portfolio also works with their customers to provide support to the Red Cross for those who complete NPS (net promoter score) surveys. In working with the Brain Foundation and their "Ommetje Bedrijven Challenge" our employees raised awareness, had some fun and also raised funds in support of the ALS Foundation.