Giving Back in the Communities Where We Live
Our individual business units are responsible for determining which organizations and causes matter most to them, as well as how best to support them through either monetary donations and/or volunteering. Altera Partners With Northwell Health to Support Service Members and Their Families
Altera was proud to partner with Northwell Health and support the Side by Side: A Celebration of Service event in New York City over Memorial Day weekend. This event benefited active-duty military, veterans and their families. The Altera booth created care packages including personal care items and handwritten notes that were delivered to disabled veterans across the country. Altera associates also donated more than $500 to support the Disabled Veterans National Foundation and America's VetDogs.
America's VetDogs, an organization that provides service dogs to veterans in need, joined the team to educate Side by Side attendees on how service and guide dogs can help individuals with physical injuries, PTSD, hearing and vision loss, and seizures. They brought along two of the puppies in training and event goers loved seeing and getting photos with the dogs.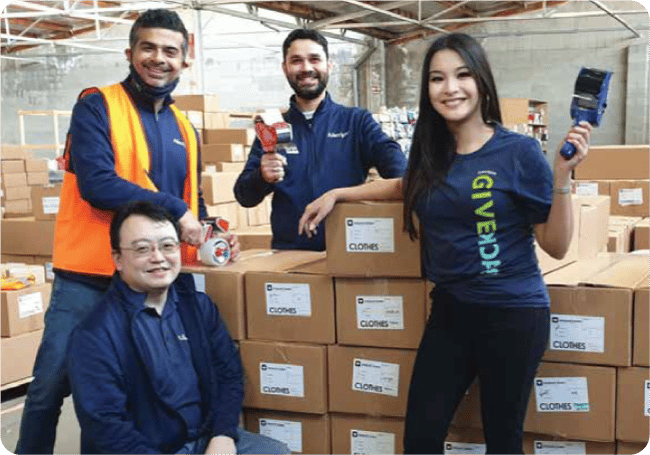 Jonas UK and the British bulldog
On an annual basis, our Jonas UK portfolio selects one charity towards which their employees focus their fund-raising events and activities. In 2021 their charity was the Campaign Against Living Miserably (C.A.L.M), which stands against suicide, standing against feeling hopeless, standing up to stereotypes and standing together to show life is always worth living. The portfolio awards their "Benefactor" trophy (a stoic bulldog nicknamed Ben) to the business unit that raises the most funds, on a per capita basis.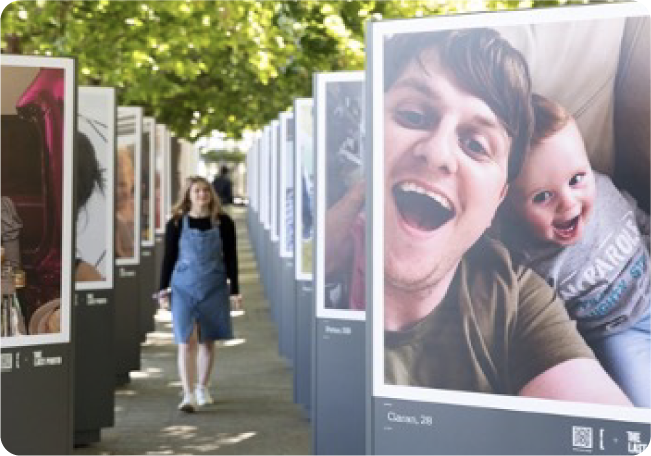 The Volaris Cup
Volaris together with several of their business units come together for an annual tournament – the Volaris Cup. This is an internal fundraiser for Make a Wish Foundation and Special Olympics. Together their employees, along with operating group matching, have raised over $40,000 in support these charities - charities selected by employees.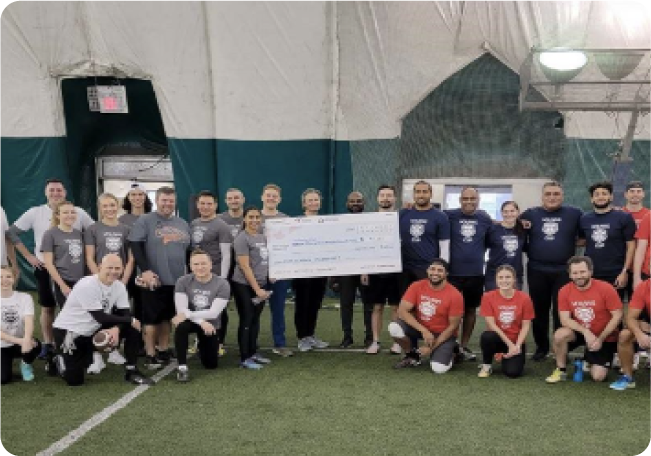 Global Public Safety Volunteers at the Regional Food Bank
Our Global Public Safety business unit employees and family members, based in the Oklahoma City area, spent an afternoon volunteering at the Regional Food Bank. Their efforts packed 129 cases, 2,580 meals and 32,250 packets. Their efforts went a long way in allowing the Food Bank to continue to support their local community.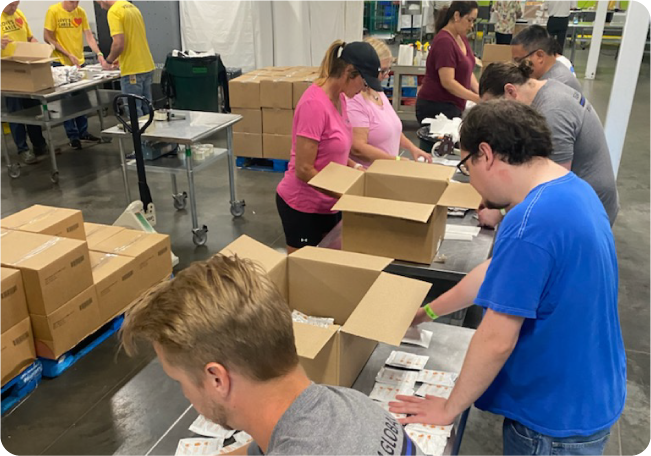 Girls' Day
During Girls' Day, our Topicus operating group, working with other STEM (Science, Technology, Engineering, and Mathematics) companies open their doors to girls aged 10 to 15. The girls participate in organized activities, meet female employees and learn more about STEM work. The goal of Girls' Day is to introduce and engage girls between the ages of 10 and 15 about STEM, engineering and IT. At their most recent Girls' Day Topicus welcomed 20 girls from secondary schools near their offices.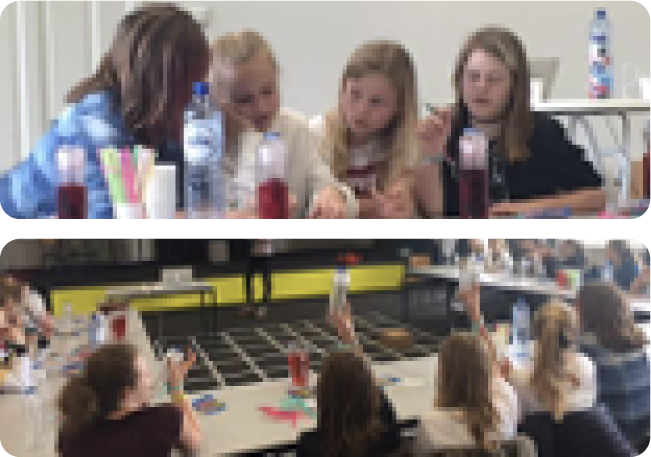 Employee Referral Donations
While many of our business units have employee referral programs, our Topicus operating group has combined giving back to their communities with the customer markets they serve. For every new colleague introduced by one of their existing employees, they make a donation to social initiatives related to the markets served by their customers.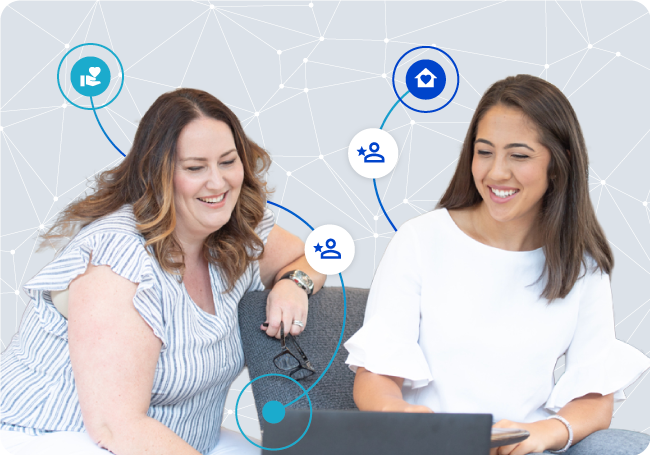 Remembering A Colleague
Since 2016, our Trapeze portfolio group has participated in Light the Night, a walk to fight blood cancers. Light the Night brings communities across Canada together for one magical evening to share stories, remember loved ones lost and pay tribute to our heroes, bringing light, love and hope to dispel the darkness of blood cancers. Team Trapeze walks in memory of Vicki Osborne, a colleague we lost to Acute Myloid Leukemia.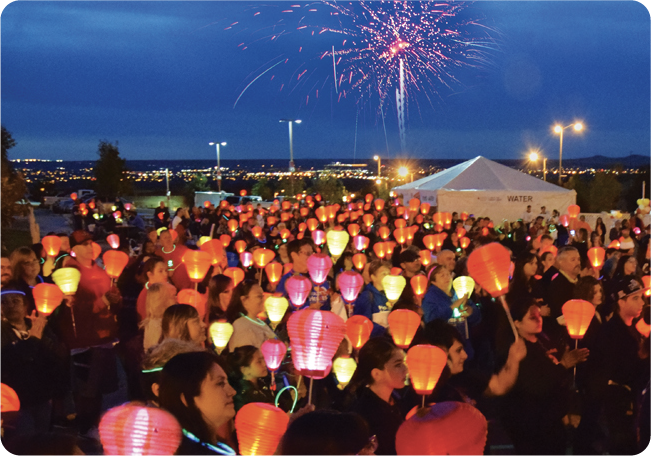 TSS Public Gives Back
Our TSS Public portfolio engages in several activities in support of multiple charities and organizations. Their 'bike to work day', where employees get sponsored per kilometer, supports KiKA (children cancer-free foundation). The portfolio also works with their customers to provide support to the Red Cross for those who complete NPS (net promoter score) surveys. In working with the Brain Foundation and their "Ommetje Bedrijven Challenge" our employees raised awareness, had some fun and also raised funds in support of the ALS Foundation.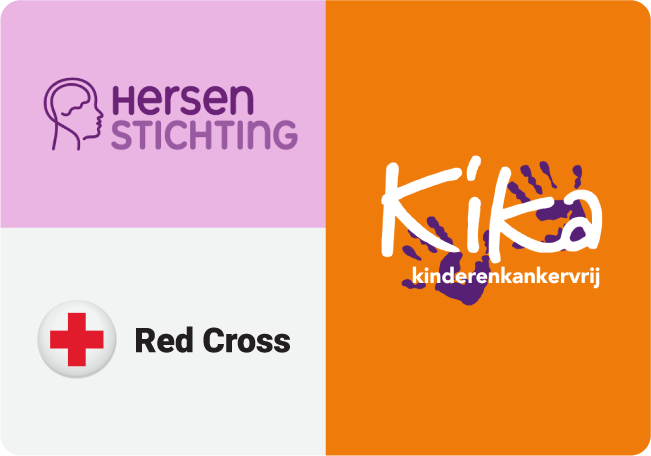 Innovative Health Supports Edmond Mobile Meals
Our Innovative Health business unit has been supporting Edmond Mobile Meals since 2006. Mobile Meals provides nourishing meals to elderly and disabled persons who are unable to prepare meals for themselves. The meals and daily contact allow homebound persons to remain independent and in their own homes. Our employees travel together in pairs on a recurring weekly schedule allowing them to maintain a regular route, which provides the opportunity to get to really engage with the community members we serve.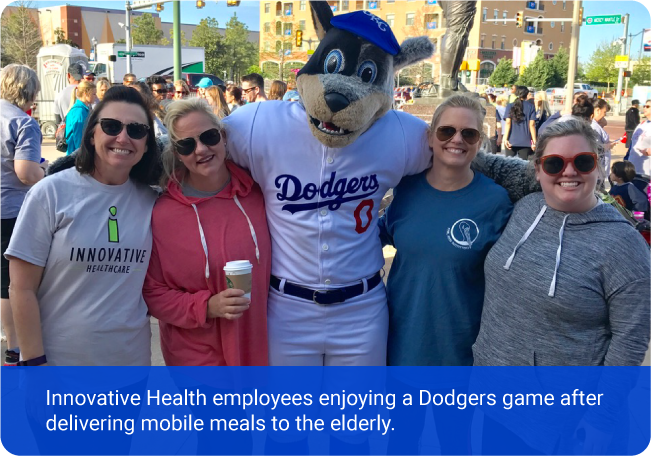 Volaris & Sick Kids
Since 2012, Volaris and Trapeze portfolio group employees have been participating in the Hospital for Sick Kids Beachvolley Ball Beach tournaments in Toronto, Canada to raise money in support of their research. All participant donations are matched by Volaris.