What We're Doing
Our diversity, equity and inclusion efforts are best understood and viewed from the operating group and business unit level across Constellation. Our initiatives and actions are as diverse as our employees, businesses and the geographies in which we operate.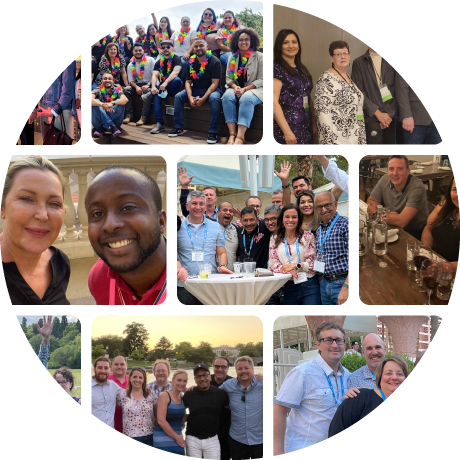 Supporting Employees with Children
Creating an environment where our employees can bring their best selves to work is our goal. At our Contour Software business unit in Pakistan this includes the provision of child-care at all three of their offices throughout the country. This program is in support of both our female and male employees, allowing them to spend time with their children throughout the day as well as providing a professionally supervised environment for their children's learning and development. The team at Contour demonstrated their agility and creativity, pivoting the program to virtual during the Pandemic, continuing the support of their employees during a challenging time.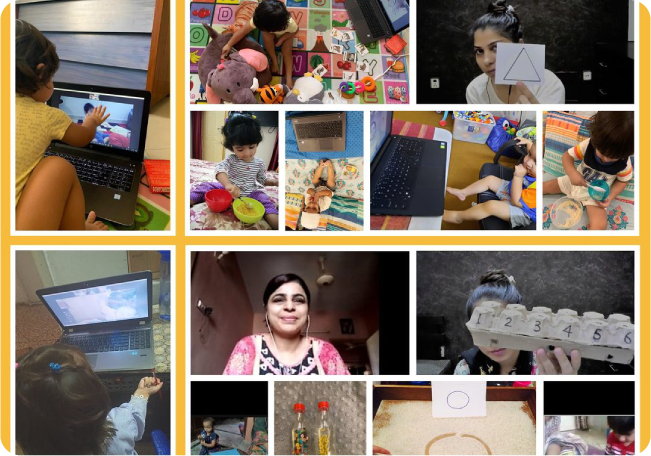 Vela Women in Leadership
At the Vela Connect Toronto Summit in 2022, we organized a Vela Women in Leadership dinner which brought together many of our Vela female leaders and staff from across the world to connect, share and support each other.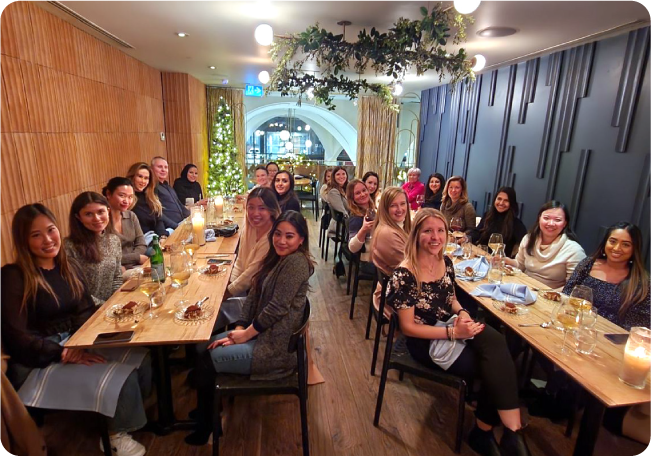 Volaris Women in Leadership Event
At Quadrants 2022, our Volaris group organized a Women in Leadership event, which brought together 250 leaders from across their businesses to engage on issues of gender diversity in the workplace. It was a candid discussion on the realities women face as they progress through their careers and areas where we can provide additional support. The day also featured a networking session for women looking to connect across Volaris, find mentors, and discuss opportunities in their businesses.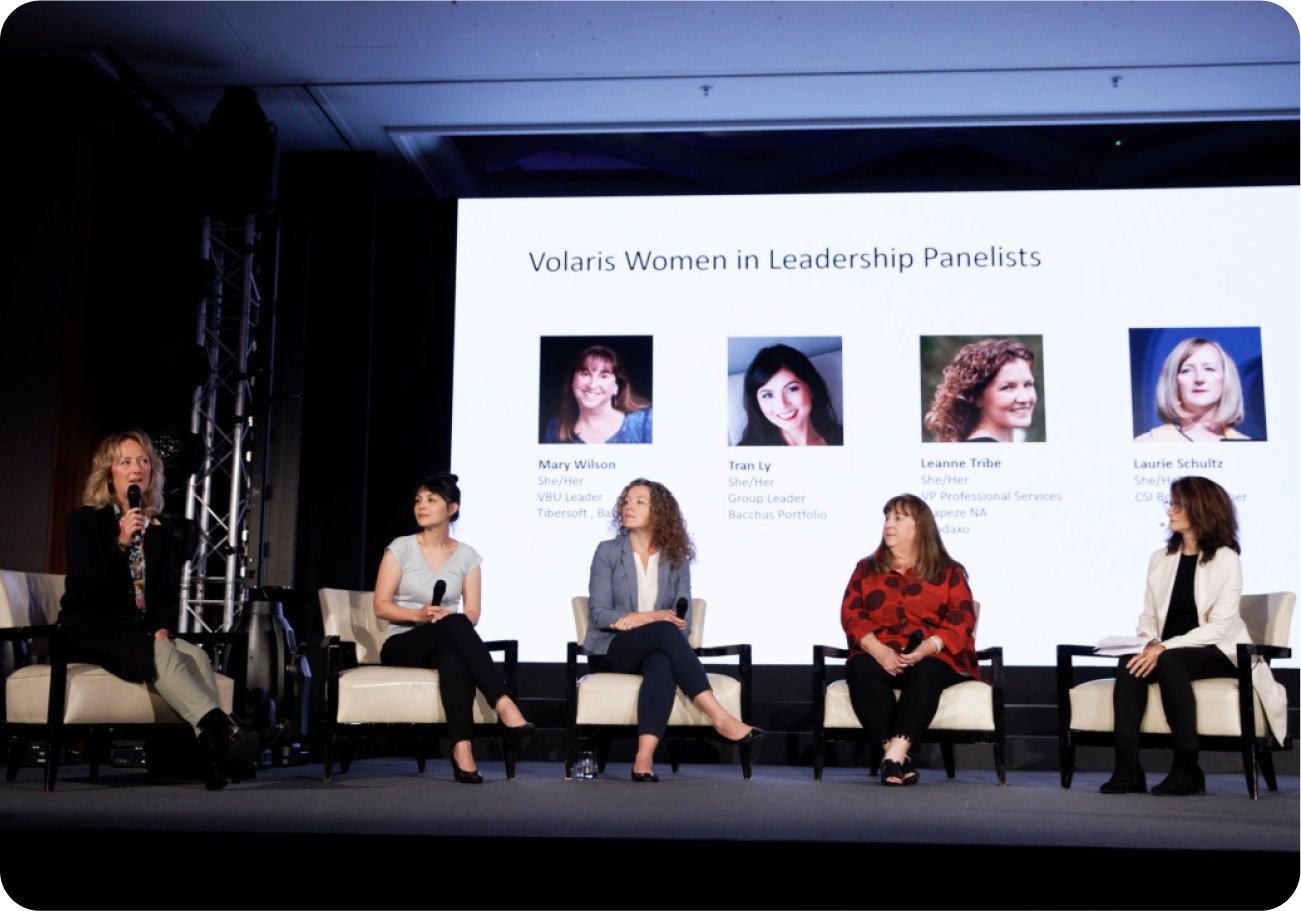 Harris Women in Leadership Event
In the fall of 2018 our Harris operating group hosted its first Women in Leadership – with over 150 female individual contributors and leaders attending. Coming out of this summit three mentorship circles were established, each led by a female executive, to continue the ongoing support, engagement and development of our future female leaders. These ongoing forums provide our female leaders and aspiring leaders with relevant mentorship, experience and knowledge sharing as well as networking opportunities.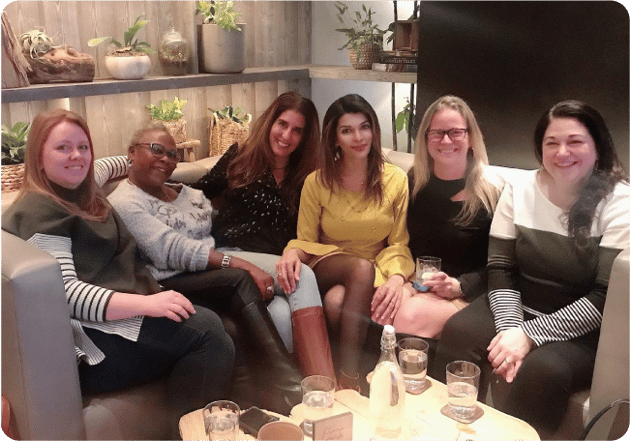 Jonas Women in Fitness & Construction
Two of the portfolios within our Jonas operating group – Fitness & Construction – celebrate and highlight the women in their respective industries with their Herstory and Women in Construction Week initiatives. Both initiatives are designed to acknowledge the leadership, impact and contributions being made and to provide inspiration for all who are on their journey.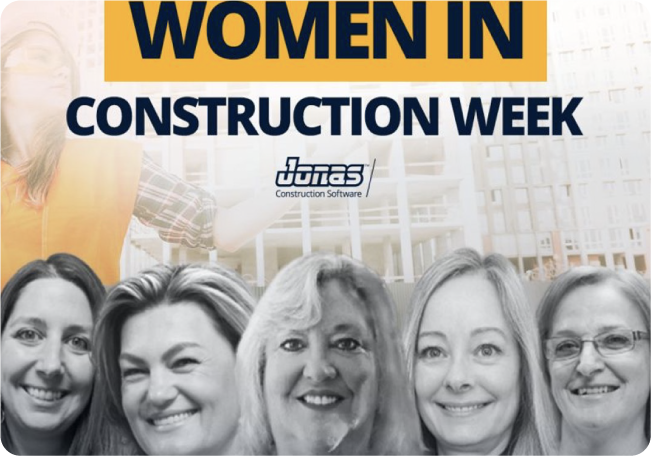 Volaris Talent Management
Volaris' talent management program identifies leaders and builds out individual development plans, including coaching & mentorship to support leaders and to provide relevant experiences and build the skills and knowledge needed for them to continue their leadership journey. Through this program, in 2021, 20% of the available business leader positions were filled by women.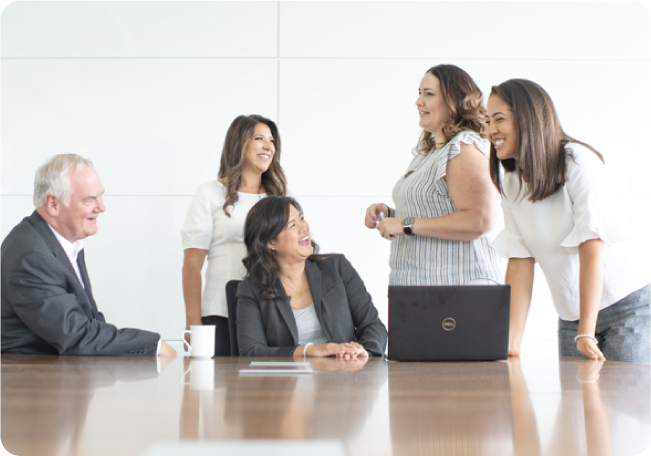 Gender Diversity
Our Contour group, based in Pakistan, continues its multi-year efforts to create a more gender diverse workforce. From 2017 to 2022 they have increased the percentage of female employees from 13% to 20% based on a set of dedicated programs, education and support. The group's new grad trainee program is one specific program that continues to make a difference – with 39% of almost 300 graduates hired being female.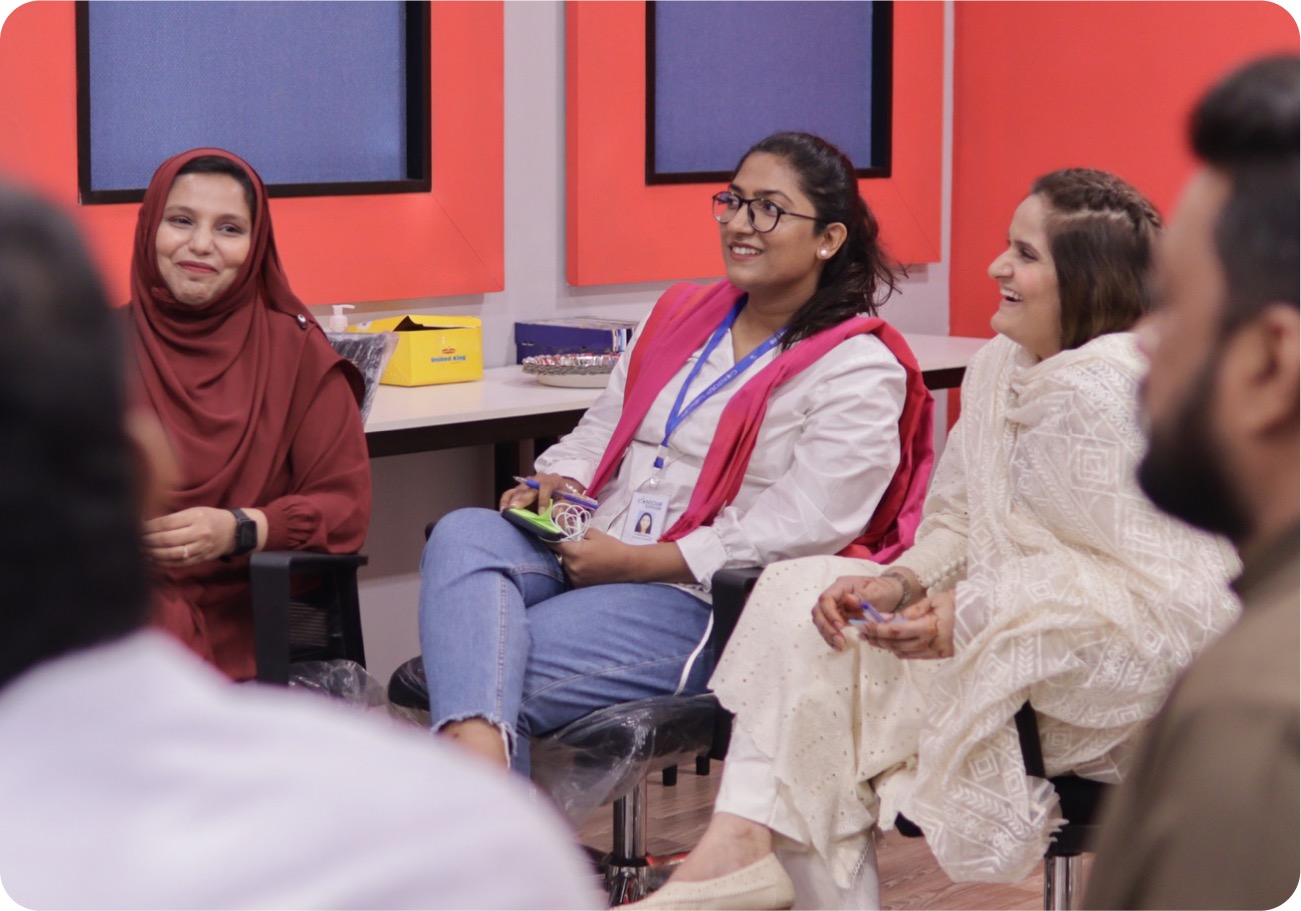 Communities
In an effort to provide a place for those with like interests, or those just wanting to learn more, to get together, one of our operating groups created Communities. Communities are a place to get to know and engage with others who share common interests – allowing for messaging, the asking of questions, the posting of content and the ability to celebrate and interact with one another. Community membership is over 2,400 (employees can be part of more than one community) and includes LGBTQ2+ Allies, young professionals, working parents, women in technology, DEI and wellness.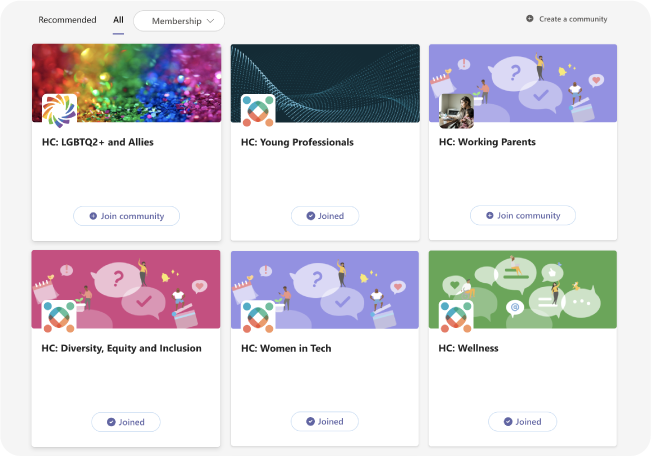 Foresee Leadership Development Program
The Harris operating group's Foresee leadership development program provides future business unit leaders the opportunity to enhance their professional judgement as it relates to leading a vertical market software business. Over a twelve-month period, successful applicants to Foresee engage in the applied practice of management and leadership concepts in the context of their own work, cooperate with others to create viable growth initiatives, and pursue operational excellence through the redesign of existing processes with an eye towards change. The 2022 Foresee cohort was equally balanced between female and male participants, strengthening our future leadership talent pipeline.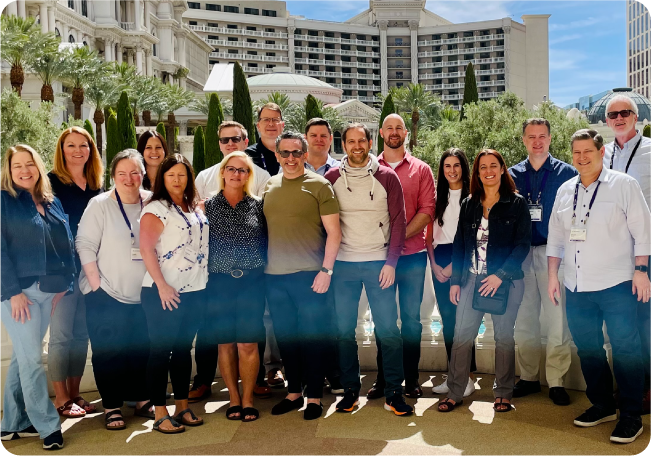 The Words We Use Matter
This led one of our operating groups to engage with a third party to leverage its text analyzer software to remove the unconscious bias that was included in their job postings – related to gender, race, disability, and age. This initiative is one example of how we are working to increase the diversity of those who apply to open positions.
Mental Health & Well Being
Jonas Mental Health First Aiders
Our Jonas UK portfolio has created the opportunity for our people managers to be trained as Mental Health First Aiders (MHFA) through MHFA England. With the reality of a more remote working environment, having trained MHFAs available provides not only the skills, confidence, and training but more importantly the tools to better support our employees by reducing stigma, increasing wellbeing, and encouraging people to thrive at work. We are proud to share we have 50 trained Mental Health First Aiders.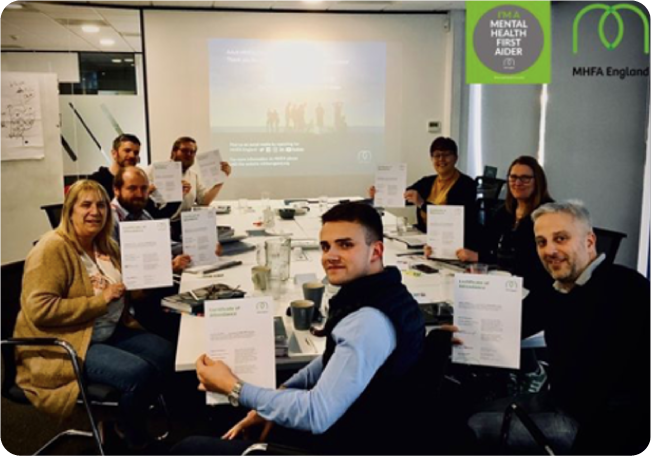 Topicus Topifit Program
Our Topicus operating group continues to support the overall well-being and vitality of their employees through their Topifit program. The program includes a focus on nutrition, physical activity, and supporting a positive mindset combined with social interaction and accessibility.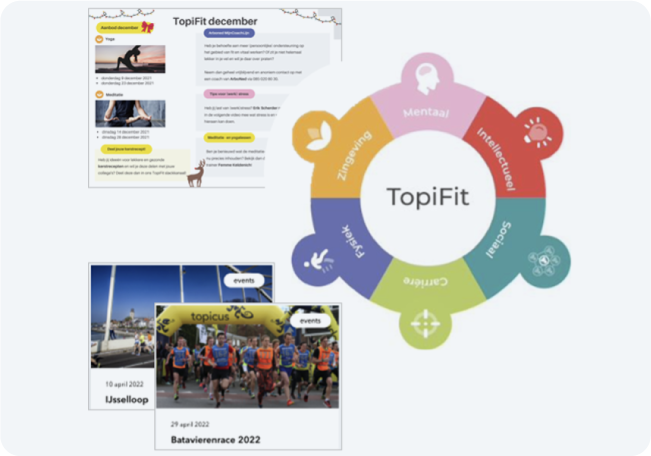 Psychological Safety
Harris' HLG (Harris Local Government) business unit collaborated with Harris' HR organizational development and learning group to complete a 6-week learning path that focused on Psychological Safety.
Establishing a climate of psychological safety allows space for everyone to share their ideas without the fear of being punished or humiliated and promotes interpersonal trust and a climate of respect. The learning path included participation in an anonymous survey, completion of a pre-work assignment, attendance at two 45-minute sessions, and supplemental learning materials. Three distinct sessions were held for those in management roles, those in non-management roles and for all employees together. Each session included small group discussions and ended with participants being asked to think of "I Will" statements to declare how the group will commit to promoting psychological safety within HLG.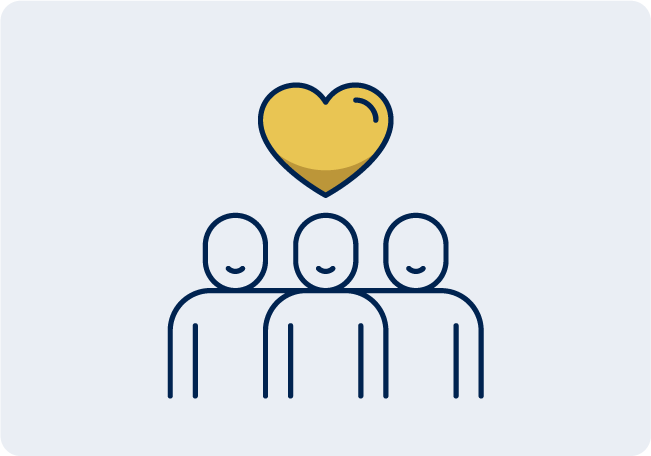 Bringing Awareness to Truth and Reconciliation
Over the past two years, Harris' Cogsdale business unit has committed to educating, supporting, and bringing awareness to the importance of Truth and Reconciliation and what it represents for Indigenous Communities and Canadians at large. In 2021, we provided our employees with access to resources focused on creating a deeper understanding of the repercussions and generational impact of Indian Residential Schools and concluded the week long initiative with a video prepared for Cogsdale by Jenene Wooldridge, L'NUEY Executive Director.  In 2022, we continued this important initiative with five days of guided learning and concluded the week by commemorating and supporting Indigenous voices by hosting a fireside chat with Pete Thompson, an intergenerational survivor of Indian Residential Schools and workshop coordinator at the Indian Residential School Survivors Society (IRSSS). To thank the IRSSS Cogsdale made a corporate donation to the organization.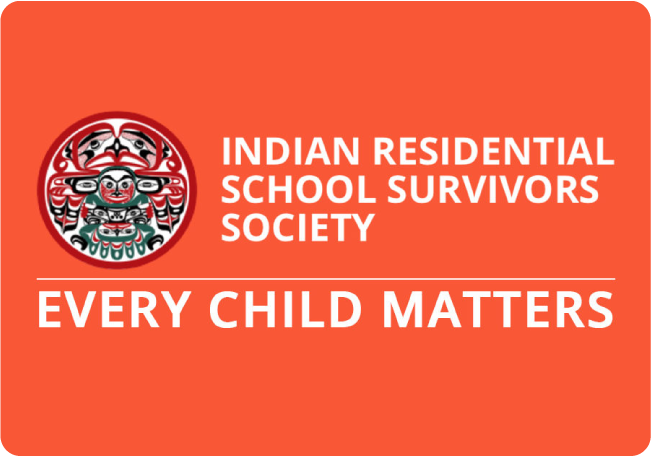 Supporting Our Employees In What Matters To Them
Beginning in 2023, our Perseus operating group added two additional days to their company paid holiday list.  The intent is to support our employees in what matters to them, be that observing a day that is important to them or a family member, including religious or cultural days, or volunteering for causes that have personal meaning.