Creating our future…together
Mastering our craft. Providing opportunities and experiences for our employees to learn, grow and develop is our how.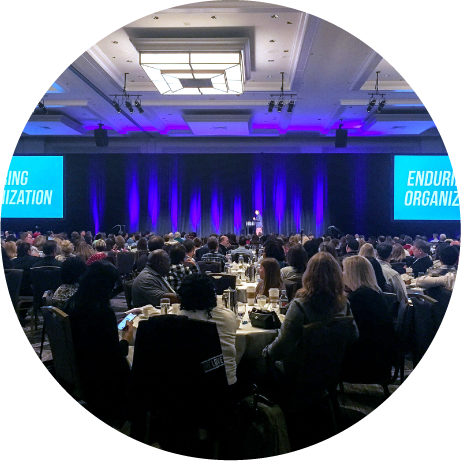 Hours with LMS
While all our operating groups provide employee learning, not all currently have the systems in place to record our efforts.
Our operating groups that do track learning through an LMS (learning management system) delivered in excess of 288,000 hours of content in 2022.
Within our Harris operating group, the top elective course taken was What is Psychological Safety. This course was designed for employees to better understand their workplace environment – are they comfortable asking coworkers for help or do they feel they can disagree openly with their leaders. These questions are related to one's sense of psychological safety – the belief that you will not be punished or humiliated for speaking up with questions, ideas or concerns.
Topicus TSS Blue Hosts Leadership Summit Bringing Over 300 Employees Together
Our TSS Blue portfolio (Topicus) hosted a leadership summit where over 300 hundred employees got together to share and learn best practices and set the direction for their future. One of the sessions focused on their ESG journey, including where they are, why they are doing it, where they are in the process and next steps, as well as the sharing of their TSS Diversity & Inclusion Commitment.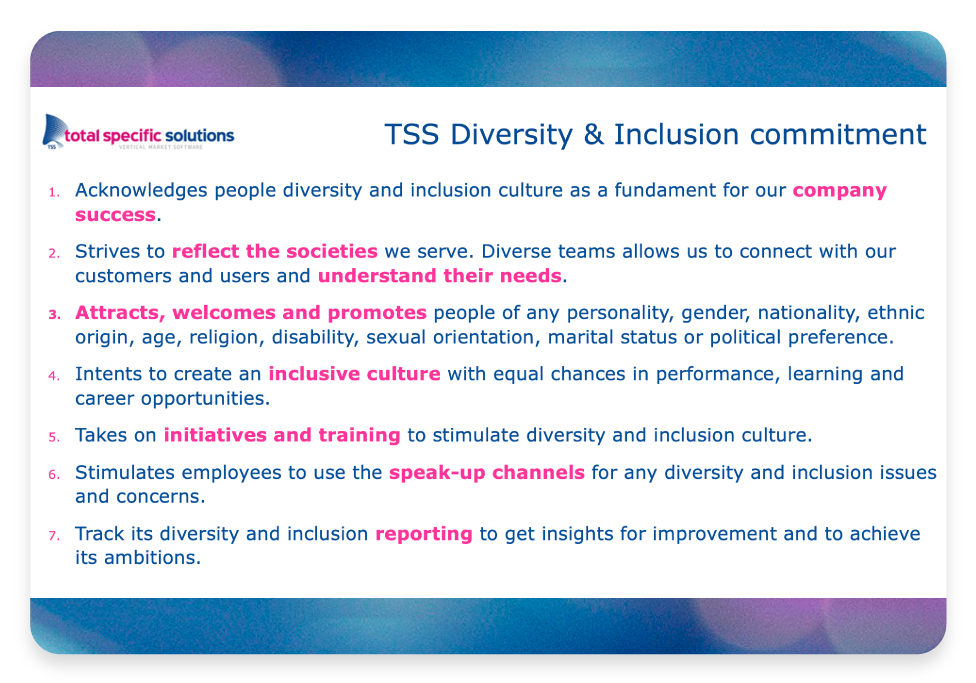 Making a difference in Africa - Adapt IT Hackathon
Some of our Volaris Adapt IT developers invested their time to work with computer science lecturers and students at the University of the Witwatersrand for a 24-hour hackathon. The goal was for the students to come up with ideas for resolving the food crisis in Africa engaging everyday citizens and food drop off centers.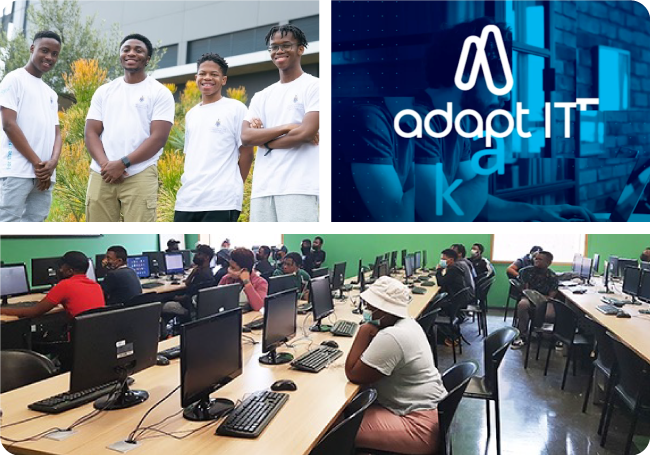 Quadrants 2022 | Learning, leadership development and knowledge sharing
Our Volaris group hosted, in London, its latest biennial gathering of vertical market software executives from across Volaris and the other Constellation operating groups. "Quadrants" is designed around small-group discussions related to best-practices, business challenges and networking in an effort to help attendees' master their professional tradecraft.
This year's event featured more than 1600 sessions over 4 days, including keynotes on the history and vision of the Volaris group, the importance of business experimentation, as well as a panel discussion on women in leadership. Attendees benefited from practical ideas to support growth, ideas for their own professional development, and a vibrant roster of contacts to turn to for support, coaching and mentorship.
Operational Excellence Summit
500 employees from across our Harris operating group got together in-person to share and explore best practices as well as continue to build their social capital. Sessions focused on best practices for all our functional groups as well as included key notes on pricing, difficult conversations and seeing like a professional. A separate track for M&A professionals leveraged lessons learned and case studies in support of our focus on being disciplined deployers of capital.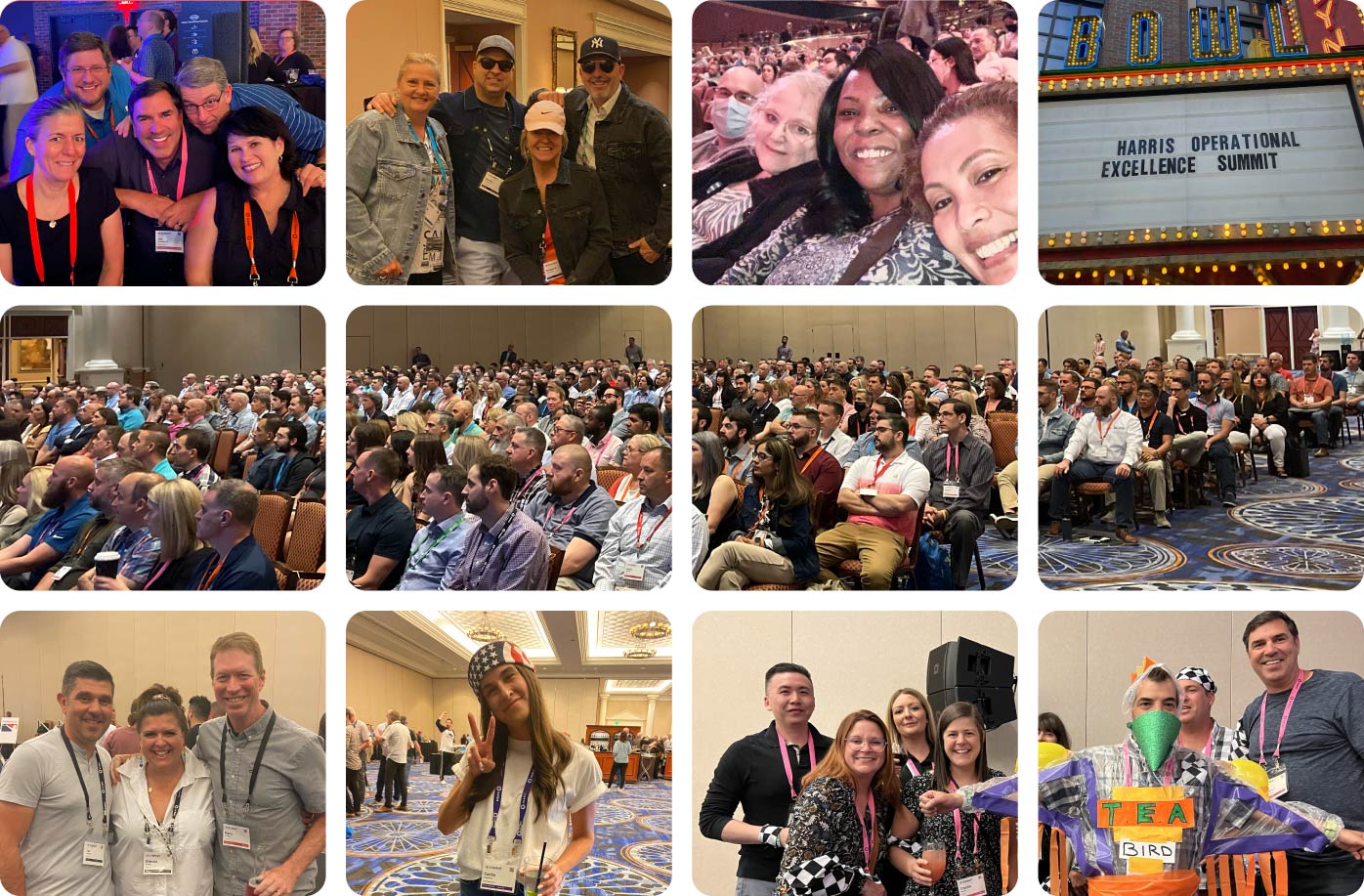 Jonas Hosted Its Second Annual Marriott Team Week
Our Jonas Vizergy BU hosted its Marriott Team Week - a leadership development and team building program they designed. Team week is a combination of training sessions, breakout workshops, team building and a community service project.